---
Laser Nozzles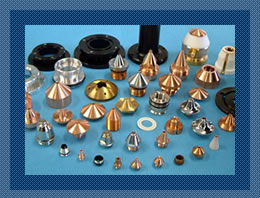 The great deal is the Laser Processed Consumables (Lenses and nozzles)!
No more wasteful spending! We help you to lower the costs.
Knockout price! 50% off of maker-listed price.
Instant delivery
High quality, high efficiency, and high sensitivity
Number 1 domestic sales share
Time-proven business with over 2000 companies in Japan
No shipping charge in Japan
Free nozzle sample
Correspondence for all makers and all models
---
---
7 proud points of our products
Low Price




Depending on nozzle type, we offer products with half price of genuine goods in average. Some are even 80 % off. Please contact us for more detail for each product.

Instant Delivery




Our products correspond for all makers and all models of nozzles. All nozzles and lenses are off the shelf. Therefore if you order before 3 p.m., we can ship on that day.

High Efficiency




We have 45 years of experience in the industry and proud of our precious machinery process technology. Every day we manufacture highly sensitive products in our high quality control system.

Number 1 Share




Our sales of laser processed nozzles and lenses are number 1, being away from the competitors.

Accomplishment




We supply more than 2000 customers now, and the number continues to increase. Also our sale area is all over Japan, from Hokkaido to Kagoshima, in 45 prefectures (in August 2008).

Free Shipping


We ship for free, even for one nozzle. That service can be offered only here.
Genuine goods manufactures and other companies in the same trade sell by lots or charge about 1000 yen as shipping fee.

Free Sample


We supply free nozzle sample for first-time customers.
We have full confidence in our manufacturing technique, and so as sample nozzles.
List of Laser Nozzle Manufacturers
Amada / Mitsubishi / Trumpf / Yamazaki Mazak / Koike Sanso / Komatsu / Murata / Shibuya / Nisshinbo / Matsushita / Shin Nippon Koki / Niigata Tekko
---
---
Laser Processed Lenses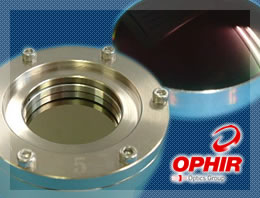 We offer processed lenses for laser processed machines. The performance is the same as the genuine goods and the price is a lot lower. That gets favorable reception of users who need cost-cutting. Also, for the processed lenses, we supply black lenses. These lenses cut cleanly, so production volume will be increased with high-speed cutting. That will be the big help for your sales growth.
Black Lens made by Ophir Optronics Ltd. (Israel)
Our black lenses are ultrahigh-performance laser processed lenses developed by Ophir Optronics Ltd. In Israel.
The black coating on both faces of the lens increases light-harvesting so that high-speed cutting is enabled. Especially the piercing time shortens to approximately half. In addition, laser beam is more stabilized, so cut surfaces are kept clear even with long process time. Also gas consumption is reduced because the pressure of assist gas is lowered due to sharp instantaneous bite of the lens.
In short, you can manufacture high-quality and low-price products in short time; Israelis call "Black Magic".
Please see and experience the difference from ones by II-VI Infrared in America and Sumitomo Electric in Japan.
List of Laser Processed Lenses
Black Lenses / Normal Lenses / Various mirrors / Window
---


---