---
Laser Processed Peripheral Consumables
We supply variety of "laser convenient" items, such as laser processed peripheral consumables. Please check out our products.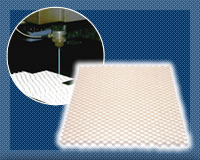 Ceramic Honeycomb
For thin parts process, for fine work process, and for scratch free process. Nonflammable due to unburnable material used for scratch resistant coating. Also great to maintain flat surface.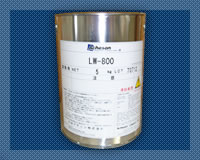 Antireflection Agent LW-800
Any trouble by reflection during laser processes? Try this brushing antireflection agent with aluminum, copper, and brass!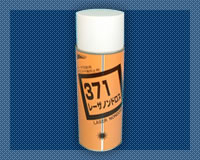 Laser Non-Dross
Any difficulty to remove dross coming upon laser processes? Use this spray to eliminate dross easily.
---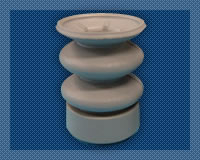 Adsorption pads for auto material feeder by Trumpf
Wasting money to exchange pads? Save as much as you can for consumable goods.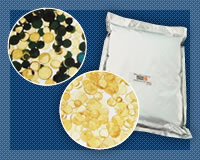 Ion-Exchanger Resin
Two choices; ○1Regular—changing color as deteriorated, ○2 In laminated pack—originally yellow having half year to one year life. Excellent products made by major companies in ion-exchanger resin field.
---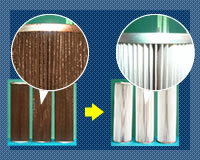 Cleaning and Recycling Dust Collector Filter
Is dust collector filter disposable? No! Let us wash as good as new. Be nice to environment and ecology by recycling. Reduce garbage and cost of consumable goods!
Go for more details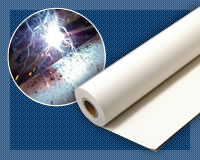 Anti-Spatter Sheet (Flame-resistant paper GP)
Using expensive fabric sheet to protect from welding and thunder spark still now?
1/10 of fabric sheet cost. User friendly—manipulatable with a scissor.
Go for more details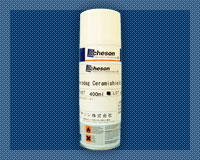 CeramiShield
Spray at torch head for semi-auto welding and for robot welding. Harder for spatter to stick, and easier to remove spatters on. Long term protection due to ceramic coating. Huge performance difference from traditional anti-spatter agents.
Go for more details
---



---