---
System of Cleaning and Recycling Dust Collector Filter

Disposing used filters? You can clean and recycle filters.
Provision for environmental and ecological problem, and recycle...reduce garbage!

Filters are not throw-away items. Disposing filters increases garbage and cost. Let's clean the used filters and use again!
Cutting cost of consumables...down by half! Saving 10,000 yen per cleaning!

Generally new filter costs 15,000 yen. If exchanging 12 filters, it costs 180,000 yen. However, if cleaning, the cost will be less than half. Also used filters are usually taken by industrial waste agents for a fee, but you can save that cost too if cleaning filters.
Clean work environment...powder dust is harmful both for people and machines.

Powder dust can bring on pneumoconiosis, lung cancer, and tuberculosis by inhaling for long time. In addition the brownish grime in your factory is caused by powder dust. Use clean filters and keep clean work environment!
Procedure for filter cleaning~ easy and convenient! More than that, free shipping!
Prepare for shipping—pack used filters.
Contact us when being ready for shipping.
Our contracted shipping company will go to pick up your package directly to your company. We cover shipping expenses.
Two weeks after pickup, we will deliver the cleaned filters.
---
If you need loaners, please let us know. We have regular size,φ160x540L.
After cleaning, the used filters perform as well as brand new ones. In addition it can be recycled many times unless they get damaged.
Cleaning cost varies depending of filter type. Please feel free to contact us for the cost.
Cleaning Goods for Dust Collector
Why don't you use suits exclusively for dust prevention?
---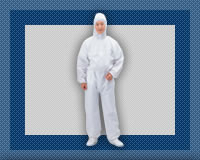 Coverall (L) 170cm ~ 188cm
1,500 yen per suit
A coverall made by SMS nonwoven cloth based on PP nonwoven melt brain. It is breathable and flexible, and boasts great dust prevention.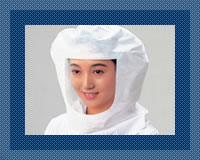 Coverall Mask
900 yen per mask
It encases whole head, so it can be used for painting and pesticide spray other than powder dust protection. With wide ventilation surface, you can breathe easily.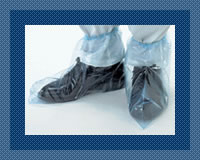 Shoes Covers; 2 per set
400 yen per set
Material: PE (polyethylene)
---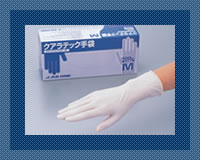 Polyethylene glove(L) 2 per set
180 yen per set
Quick release glove with powder.
4 Piece set for Dust Prevention
2,950 yen per set
1 Coverall (L) / 1 Coverall mask /1 set of shoes cover / 1 set of glove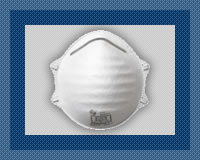 Worker Mask (Unbundled sale only)
320 yen per mask / 5,800 yen per box (20 masks)
This is a disposable powder dust protection mask, especially for ultra fine powder dust. It works the best in places with a lot of powder dust and metallurgical fume including welding fume. You can use this comfortably with protection gargle; least mist due to breathe on the gargle. That protects you from powder dust much better in comfortable environment.
---



---